B. K. Narayan (Narayan K. Bukkasagara) has been conducting Mind Training Programs for students, parents, and business executives, since 1993.

He has been studying and conducting research in the field of Mind Training since 1968.

Like many world known authorities on the working of human brain, Narayan too FIRMLY believes that our brain power is almost UNLIMITED. And by learning to use little more of it, we can get whatever we want in life.

In 1995 Narayan designed "Simplified Mind Programming" a Home Study Course for complete Self-development for students. Revised and enlarged edition of this life changing course is now available under the name of "Success MindwareTM" for complete self-development of students.

Narayan also conducts "Motivation and Better Study Techniques" workshops for students.

His "Eleven Steps for Great Success in Examinations," one of his workshop topics, has been greatly appreciated by teachers, parents, and students.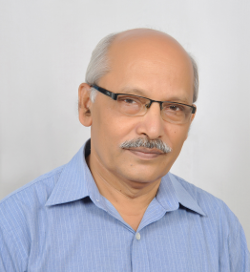 In 1959 I was declared as a "gone case." But an accidental use of a crude mind program brought in me miracle-like changes. Such changes can happen to ANYONE... read my life story OR the story of how Success Mindware was born